Why Has Digital Marketing For Financial Advisors Become A Necessity?
We surveyed 100 financial advisors and asked them to describe the biggest challenge impacting their firms. We found that 87 out of the 100 said they did not have an effective financial advisor marketing strategy for reaching their ideal types of clients.
Only 8% said they were using any form of Outbound Marketing (cold calling, direct mail), and those strategies have been producing diminishing returns for several years. Clearly, advisors initiating contact with investors don't know it's very close to being an obsolete business practice.
Then we asked them to describe their best strategy for producing high-quality leads for their services. 92% said their best source was referrals from current clients, friends, family, and centers of influence. This source also produced leads with the highest conversion rates (prospects to revenue producing clients).
The bad news was that 83% of the advisors said they received five or fewer referrals per year, they only converted 40% of the referrals into clients, and this number barely offset the number of clients who terminated their services each year. The offset did not produce growth in clients, so most of their growth came from market appreciation, reinvested income, and new money from current clients.
The purpose of this article is to provide compelling reasons why digital marketing for financial advisors has become necessary to grow business. We will cover the following topics in this article:
How the Internet has changed the way investors select financial advisors
How advisors use the Internet engage their ideal types of clients
How digital marketing builds brand awareness for financial advisors
How digital marketing can produce leads for financial advisors
The ability of digital market marketing to produce quick results
The cost for advisors to implement a digital marketing strategy
How has the Internet changed how investors find, screen, and select financial advisors?
Financial advisors used to control this process by cold calling and utilizing direct mail to get their names in front of investors. If investors wanted to learn more about particular advisors, they had to talk to them. This interaction created the opportunity for advisors to convince investors to buy what they are selling.
This process also created a major risk for investors because they were prone to hiring the financial advisor with the best sales skills. Perhaps that's why the best salespeople were the most significant revenue producers.
The Internet is a huge game changer: Now investors can enter a few keywords in a search engine, and they are presented with page after page of choices. Then they can learn more about the financial advisors by visiting their websites and Google searching their names. And they are anonymous until they are ready to initiate contact with the advisors.
Digital marketing for financial advisors is the process by which they build Internet visibility (easy to find), produce traffic for their websites, and convert more visitors into leads (seeking advisors) and contacts (seeking information).
How can financial advisors use the Internet to reach and engage their ideal types of clients more effectively?
The best digital marketing strategies are persona-based. Financial advisors can target their ideal types of clients by using several digital marketing strategies to reach them: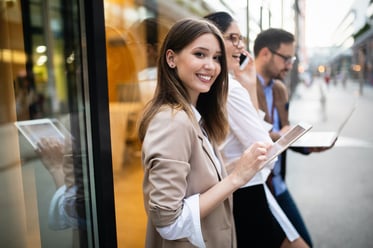 Content marketing (blog articles, pillar pages)
Social media
Email marketing
Free offers (eBooks, webinars)
Video productions
How can digital marketing build brand awareness for financial advisors?
The primary focus for many advisors is the production of leads. But, let's not forget the importance of building the brand. The brand will create a competitive advantage, convert more visitors into qualified leads, and most importantly, convert more leads into revenue-producing clients.
How is this possible? What investors see on the Internet creates a first impression that impacts who they contact for interviews and who they select to work with.
How does digital marketing produce leads for financial advisors?
Investors are online seeking professionals they can interview. Digital marketing for financial advisors increases their visibility, so they are easier to find – ideally on page one of Google for keywords that matter.
Digital marketing:
Gives investors access to vast amounts of information about financial advisors – websites, Google name searches, third-party websites, etc
Delivers information that impacts the credibility of advisors – the two principal features are expertise and trust
Makes it easy for investors to initiate contact with financial advisors, in which case they become a lead
Why are contacts just as crucial as leads for financial advisors?
A contact is an investor who is seeking financial information. They are not leads (yet) because they are not ready to interview advisors. In general, advisors will add the contacts to their CRM and stay in touch until the contacts are prepared to schedule interviews.
Will digital market marketing produce quick results for financial advisors?
The answer to this question depends on the digital marketing services that the advisor is using. The quickest way to produce leads is through paid advertising campaigns, also known as Search Engine Marketing (SEM). Advisors can be on page one of Google tomorrow if they are willing to spend enough money.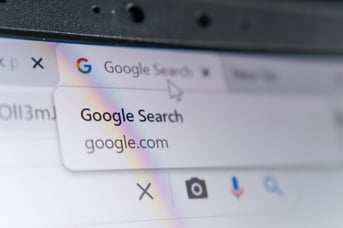 It takes a bit longer when advisors use Search Engine Optimization (SEO) to build visibility on the Internet. SEO and SEM strategies are impacted by the amounts of the financial advisors' digital marketing budgets.
SEO is still essential, even when financial advisors' primary strategy is SEM. That is because, even when responding to advertisements, cautious investors will still screen advisors before they react to the ads. SEO facilitates their screening processes.
What does it cost financial advisors to implement a digital marketing strategy?
An effective SEO-based strategy that meets all of Google's requirements can cost $2000 to $3000 per month for custom websites, blog articles, pillar pages, social media, local SEO, and email marketing. And, in this case, more is always better: More articles, more pillar pages, more social media posts, etc., can increase those costs.
The cost of an effective SEM strategy will be impacted by the amount of money budgeted for various advertising campaigns on Google, Facebook, and Instagram. Then there are expenses for campaign management, advertisements, A/B testing, landing pages, and reporting. This could also be $2000 to $3000 per month.
There are lower-cost alternatives, but they may not produce the results financial advisors seek.
The Takeaway
As increasing numbers of investors use the Internet to find, screen, and contact professionals, digital marketing for financial advisors has become necessary for building online visibility, website traffic, and lead flow.
Work with a digital marketing agency for financial advisors to up your game and increase your flow of leads. Ask our team at Paladin to review your financial advisor marketing strategy!