Outbound marketing strategies are virtually obsolete, and most financial advisors do not have effective inbound marketing strategies that replace them. Part of this evolution goes back to who is responsible for producing leads.
Back in the day, the biggest firms would run expensive advertising campaigns, but the smaller firms made lead production the responsibility of the advisors who sold their services to investors. Then, along came the Internet, and a new way to reach investors opened up.
However, with the possible exception of paid advertising campaigns, financial advisors needed an online presence to make this type of marketing work. Investors would find financial advisors on the Internet and visit their websites.
However, professionals did not have their own websites. The firms they worked for owned the websites. But, the firms did not want to be responsible for the production of leads. Prospecting was an expense that was the responsibility of the advisors who marketed their services to investors.
This conflict has had a significant impact on the organic growth rates of financial advisors – in particular, the smaller firms that have little or no brand visibility online.
Overcome the challenge, and the Internet can be your best source for new leads, prospects, and clients. This article will shed more light on this challenging marketing paradox as well as:
Inbound marketing for financial advisors
Outbound marketing for financial advisors
Converting prospective leads into clients
WHAT WERE OUTBOUND MARKETING STRATEGIES USED BY FINANCIAL ADVISORS?
Outbound marketing means the financial advisor initiates contact with the investor. The two most common forms of this marketing were cold calling and direct mail.
Advisors also used this type of marketing to build referral networks from centers of influence, primarily CPAs now direct competitors in the financial planning business and their current clients, friends, and family.
What made these outbound marketing strategies obsolete?
Not long ago, investors had to talk to financial advisors to learn more about them. They could discuss credentials, ethics, business practices, services, and fees.
Today, all or most of that information resides on the Internet. Investors no longer have to talk to financial advisors to obtain the information they seek. All they have to do is visit financial advisor websites, and Google search their names. The information is at their fingertips, and they can maintain their anonymity while they review it.
The invasive nature of outbound marketing also led to its gradual demise. Advisors were contacting people who did want the contact. The rejection rates for cold calling approached 100%, and their results got worse (if that was possible) based on the introduction of Caller ID and spam filters.
All investors needed was a viable alternative for gathering the information required to find, screen, and contact financial advisors. The Internet provided free, easy, anonymous access to this information.
What makes inbound marketing possible?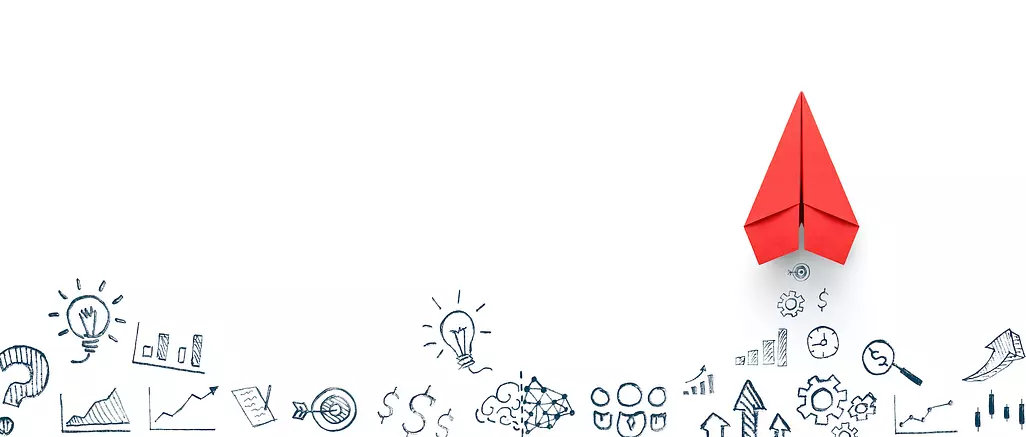 In a word, the Internet makes inbound marketing possible. This is where investors find, research, and initiate contact with financial advisors.
Even if investors already know the names of financial advisors, they will research information online to learn more about them. Therefore, researching advisors is a more critical application than finding financial advisors, and there are many ways to find them.
Only the Internet provides easy access to information about financial professionals.
Why does this process produce the best leads for financial advisors? Investors initiate the contact after they have conducted their due diligence. Your potential clients only contact the advisors who get through their screens. Investors are predisposed to select certain advisors because they have already conducted their research.
Investors can visit financial advisor websites.
They can read content produced by advisors.
They can Google search names.
They can visit third-party websites to obtain additional information.
Read: What makes a financial advisor website a source of high-quality leads?
What are inbound marketing strategies used by financial advisors?
Three metrics drive the success of inbound marketing (aka digital marketing):
What separates a lead from a prospect? You have the leads' contact information but have not spoken to them. You have talked to the prospects and established mutual interest. For example, the lead has to meet your minimum asset requirement to become a qualified prospect.
The question is, what tactics do financial advisors use to make the Internet a productive source for high-quality leads? The foundation for organic growth involves:
A consistent flow of high-quality blog content
Pillar pages that establish authority for various financial topics
Social media to expand Internet visibility

Local SEO

to build brand awareness in home markets
Free offers in the form of eBooks and webinars
eMail marketing campaigns
Does it take sales skills to convert prospects into clients?
The original Robo advisors wanted their websites to convert visitors into clients without human interaction. This worked for investors with minimal amounts of money. It did not work for investors with more substantial wealth; these investors wanted to talk to a professional before they selected a financial advisor or investment strategy.


It is reasonable to assume investors with more assets will want to discuss wealth management and pricing of financial services before selecting an advisory firm that will influence or control their investment decisions.

Your website should deliver essential information about your team of financial professionals and financial information. It's helpful to know what they might not find (which they seek). For example, have the advisors written financial articles on topics relevant to the investors and their financial situations?

Higher quality content is an excellent way to build online credibility and trust.

Investors also have a difficult time determining who is the best financial advisor. When this happens, they may revert to a subjective process and select advisors they like the best. This increases the impact of financial advisors' sales skills.



Conclusion
The Internet has impacted how financial advisors market their services to individual investors. Many financial advisors have been slow to adapt to these changes, which has hurt their organic growth.
Discuss your organic financial advisor marketing efforts with PDM to formulate a plan to reach more ideal clients and grow your business.