Assumption: Every financial advisor in America has a website.
Opinion: They would be conspicuous if they didn't.
Fact: A recent survey conducted by Paladin found that 82% of financial advisors confirmed they were not satisfied with their digital marketing results.
One reason is that websites do not produce their own traffic. They need SEO (Search Engine Optimization) and SEM (Search Engine Marketing) services to produce Internet visibility and traffic for their websites.

Could this mean a high percentage of financial advisors selected the wrong digital marketing agencies based on the unrealistic expectations created during the sales process?

→ Use this guide to find the best digital marketing agency for financial advisors. ←
This article answers ten questions that financial advisors should ask digital marketing agencies before selecting them. The information presented here can help you determine:
How your firm can find a new marketing plan focused on original content
How you can grow your business through SEO, email marketing, and SEM services
How to invest in marketing efforts targeted to your ideal client and potential clients
1. How does your agency produce custom, original work for thousands of clients?
Some agencies claim they produce custom or personalized work for each client/firm. Be very cautious if this is a key feature of their sales pitch. Most digital marketing agencies that provide custom services have a limited number of clients based on their number of professionals.
For example, an agency that does custom work and has 20 employees may only have 60 to 80 clients. Any agency that claims to have thousands of clients is mass-producing work shared by all their clients. They have scaled their businesses.
How does this impact you?
Firms that mass produce their work charge lower fees (perhaps that is all you can afford to spend on digital marketing.)

Firms that provide custom services will charge higher fees.
2. Does your agency produce personalized work or custom work?
The use of the term " personalized content " can be very misleading—this can be mass-produced content, and you are able to put your name on it. Unfortunately, this does not change the way Google assesses the content. It is still duplicate content because Google has already seen the work with someone else's name on it – perhaps thousands of times.
What Google is looking for is original work that interests large numbers of investors. It matters if people open and read your blog articles. This is the type of content that Google wants on page one of its search engine.
How does this impact you?
Downloading content from a library has no SEO value (increased visibility and traffic) because Google has seen it before.
3. Who writes the content for my website, blog articles, pillar pages, social media posts, and eBooks?
These are fundamental questions:

Do you write your own content?
Do you download content already written and used by multiple advisors?
Do you simply take someone else's work and put your name on it?
Does the digital marketing agency employ writers and editors who can produce original content for you?
Do the writers and editors have experience in the financial services industry?
How much new content do they produce each month?
What if you want something special written for your firm?
Here are your three options/answers:

You write your own content.
The digital marketing agency produces content that hundreds or thousands of financial advisors share.
The digital marketing agency produces original content for you.
Make sure you ask the right questions regarding the production of content. It can be a difference-maker.
4. How successful have the agency's clients been producing leads on the Internet?
This is where the rubber meets the road. Have the agencies' digital marketing services produced new leads for the financial advisors' who subscribe to their services? Are there references you can talk to?
Keep in mind that financial advisor websites produce leads and contacts. A lead is an investor who is actively seeking financial advisors right now. A contact is an investor seeking financial information but is not ready to start interviewing advisors until a later date.
Read: 5 Reasons Financial Advisor Websites Fail To Generate Leads
5. If I am busy talking to leads, how am I supposed to spend time doing my own digital marketing work?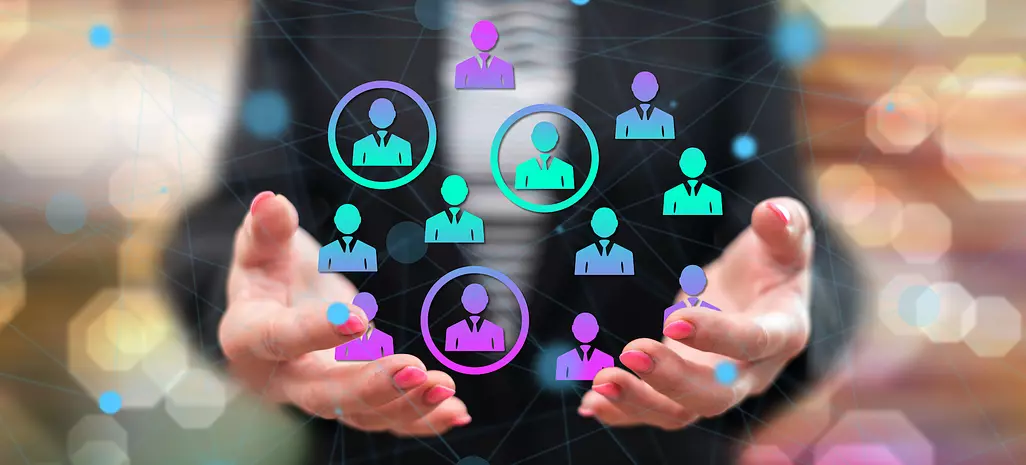 This is a question you should be asking yourself. If you are doing a lot of digital marketing work yourself and your efforts are producing leads and contacts, you will have less time to do your own digital marketing work.


Which is the right decision?
Spend more time on digital marketing activities (writing blogs, pillar pages, social media, email marketing)?
Or talking to prospective clients and servicing current clients?
The more time you spend selling and servicing, the less time you have for digital marketing and vice versa. It is tough to outsource sales and service but easier to outsource digital marketing for financial advisors.
The question you should be asking the digital marketing agencies is which services you can outsource to them.
6. How does a firm stand out if it gives us the same services as thousands of other advisors?
This is a crucial question. You already know you need original content for SEO purposes. Google does not rank duplicate content.
If the digital marketing agency does not produce a steady flow of new, original content, you will never rank on Google. You may add content to your blog but are not improving your visibility on Google.
Let's say a digital marketing agency for financial advisors serves hundreds of clients. Does that mean they are producing hundreds of new blog articles each month? Probably not, and you need to know that; they may have a library with 500+ articles that the thousands of advisor's can download and add their names to.
You have to ask the right questions to obtain answers that are your basis for selecting the best digital marketing agency for your firm.
7. Who owns the content that is provided to me?
This is an essential question in case you decide you want to change digital marketing agencies.
What happens to the content if the agency owns it?
What happens if you want to update the content?
What happens if you have other marketing applications for the content?
In an ideal world, you own all of the content, and you can take it with you to a new digital marketing agency.
8. How does your firm support the digital marketing requirements of thousands of clients?
This may be the all-important question you should ask a digital marketing agency. The agencies' responses should set the stage for your expectations.
Chances are, the agencies produce something once, and hundreds or even thousands of advisors use it. It is up to the financial advisors to determine if this is an acceptable level of service.
If the advisor wants a higher level of service, is that service level available from that digital marketing agency? Or, does the financial professional have to change agencies?
9. What about SEO, email marketing, and SEM services?

You already know websites do not produce their own traffic. Websites depend on Internet visibility to produce the traffic that they can convert into leads and contacts.
Does the digital marketing agency provide an array of SEO (Search Engine Optimization) services that build visibility and traffic? Otherwise, you may have an excellent website but no traffic.
Does the digital marketing agency provide any services for SEM (Search Engine Marketing; Paid Advertising Campaigns)?
Are the agencies' SEO and SEM services designed to produce the necessary visibility and traffic you need to be successful?
10. What percent of the agencies' clients have AUM of less than $100 million and more than $1 billion dollars?
Let's assume all the agencies in question work with financial advisors that own their brands and websites. The biggest variable that could impact the agencies' services is the size of the clients they work for. And, in this case, the way we are measuring the size is assets under management (AUM).
This is a valid metric because the size often determines the financial advisors' digital marketing budget.
If 90% of the digital marketing agency's clients are under $100 million or even $50 million, and your firm has AUM of $500 million, you may find the agency does not provide the quantity or quality of services that you are seeking.
The over $1 billion category is also a question because there is a higher probability the agency will be sharing content.
Ask the right questions to obtain the information you need to make the right decisions for your financial advisor marketing efforts – they can make or break your business.