Why are increasing numbers of financial advisors using the internet and inbound marketing to produce new leads, prospects, and clients? One answer is relatively straightforward: It is because more investors are online to initiate their searches for financial professionals.
Use this quick guide to get on the same page as your potential clients in order to reach and connect with them!
It stands to reason that more advisors are using the internet to reach investors. This makes inbound marketing the fastest growing way for advisors to add new clients to their firms and practices.
Inbound marketing can work for any size financial advisory firm – start-ups to firms with billions of dollars of assets under management. It is also fair to say some firms can be more marketable than other firms.
Are you still struggling to develop an effective digital marketing strategy for your firm? Following are five Paladin tips that will put you on the path to inbound marketing success.
What is inbound marketing for financial advisors?
How do financial advisors produce Internet visibility and traffic for their websites?
How does inbound marketing build relationships with investors?
Why is inbound marketing an investment?
How important are financial advisor websites?
What makes a financial advisor more marketable on the Internet?
What is inbound marketing for financial advisors?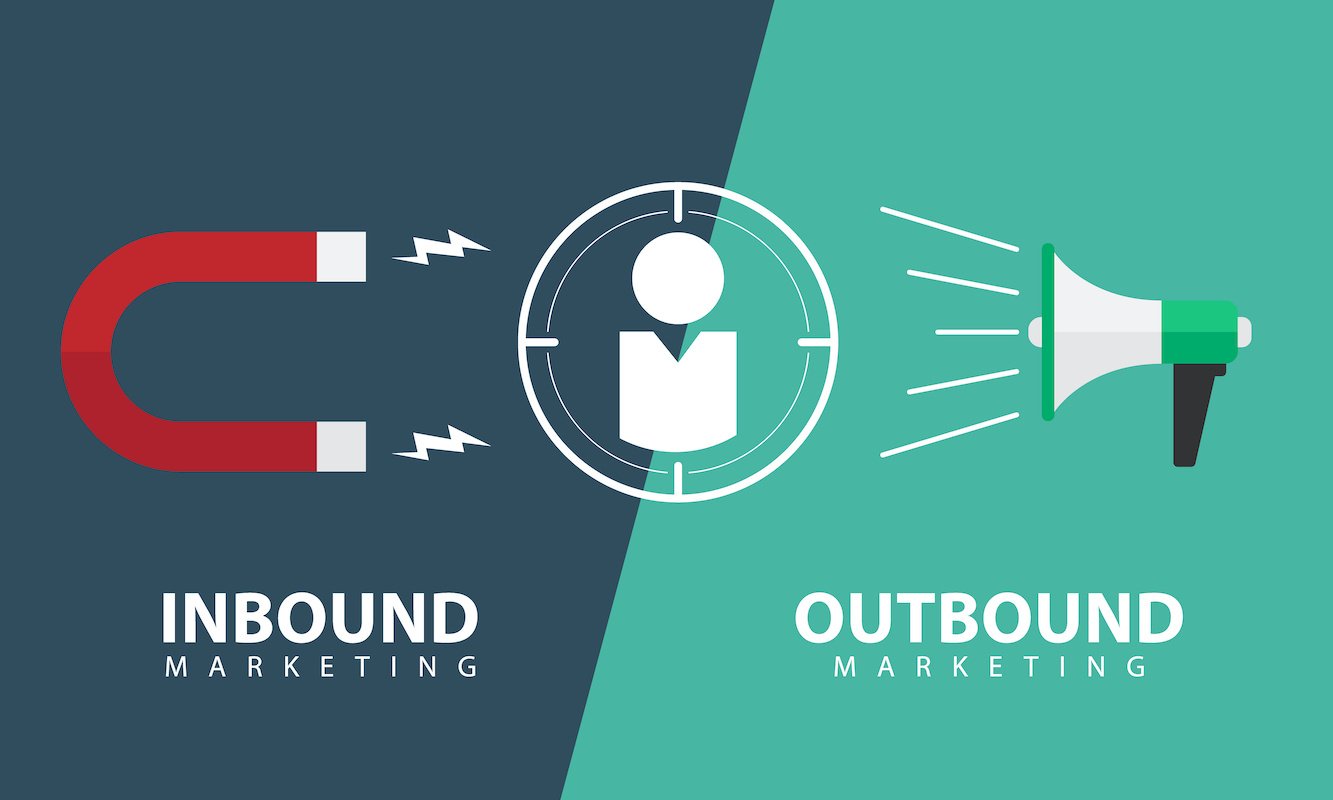 We could say inbound marketing (investors initiate contact with advisors) is the opposite of outbound marketing (advisors initiate contact with investors). This is a fundamental difference between the two marketing strategies that are used by advisors when they are seeking new clients.
Whereas outbound marketing is rapidly becoming obsolete, due to its invasive nature, inbound marketing is just coming into its own. You have seen the way the Internet has impacted the marketing practices of other industries. It is just beginning to impact the marketing practices of the financial service industry.
Inbound marketing consists of several services that have two core purposes. One is to raise the visibility of financial advisors on the Internet. Investors can't contact financial advisors if they can't find them on the Internet.
The other is to produce relevant types of traffic for financial advisor websites. Visibility, traffic, and a lead generation website are the three keys for inbound marketing success.
How do financial advisors use SEO to produce Internet visibility and traffic for their websites?
Financial advisors can "build" internet visibility using SEO (Search Engine Optimization) or "buy" visibility using SEM (Search Engine Marketing; aka paid advertising). Advisors benefit from strong SEO even if their principal strategy is SEM. That's because investors may "find" advisors in an advertisement, but they still visit financial advisor websites and Google search names to "conduct" their research.
The principal SEO strategy for building online visibility and traffic is content marketing that meets all of Google's five principal criteria:
Original content only (no duplicate content)
1,000 words or more
High quality (investors must open and read the content)
Linked to pillar pages (1500 to 3000 word documents on websites)
Consistent flow of new content
Why play by Google's rules? A popular definition for Internet visibility is page one on Google for keywords that drive the right types of traffic to financial advisor websites.
Social media is a way to leverage the visibility of financial advisor content.
Local SEO is the low hanging fruit for building higher visibility in the communities that are served by financial advisors.
How does inbound marketing build relationships with investors?
There are many ways investors can find financial advisors: The Internet, referrals, publicity, etc. The best way to learn more about them is the information that resides online. And, investors can maintain their anonymity while they conduct their research.
This is precisely what makes having a digital marketing strategy for financial advisors essential for business!
Many advisors consider the world wide web the beginning of their sales funnels. This is where investors find them and/or learn more about them. And, when investors learn more about them, reading content, visiting websites, this is the beginning of the relationship that causes investors to select particular financial advisors.
The beginning of the relationship starts virtually and is nurtured with interviews, email marketing, and other inbound marketing tactics that create competitive advantage.
Even if financial advisors are only providing information, this is an opportunity to build rapport and credibility, which are major advantages when investors are ready to start interviewing advisors.
Why is inbound marketing an investment?
The number one goal for most inbound marketing strategies is the production of leads that fuel the growth of financial advisor firms. It takes an investment in SEO, SEM, or both to produce the visibility and traffic that websites need to produce leads. It also takes time to build these aspects for a firm; hence the need for an investment.
Internet visibility is also a way to build brand awareness for financial advisors. The greater the visibility of the brand the more marketable it can be. And, a more visible firm that is producing awareness, credibility, and leads will be more valuable when advisors decide to merge or sell their firms.
How important are financial advisor websites?
You might say financial advisor websites are critical when you consider their primary role – that is to convert visitors into qualified leads. Investments in inbound marketing rarely produce a positive rate of return if the financial advisors' websites are not designed to convert traffic into leads.
All advisors have websites that deliver basic information about the firm and the professionals who work there. And, many of them are satisfied with their current sites whether they produce leads or not.
They say they like the look of their websites and the content. That is not to say they like their sites because they are producing a steady flow of new leads each month.
Building relationships online require websites that are designed to deliver the information that investors are seeking: Important features, key benefits, and differentiating characteristics. The relationship starts when investors give up their anonymity and submit their contact information.
What makes a financial advisor more marketable on the Internet?
Let's assume investors are going to visit eight financial advisor websites and they are going to contact four for initial interviews. They interview the four to identify the top two finalists before they select the ones that will be their financial advisors.
Advisors control outcomes once investors are in the interview phase. This is the opportunity to use their sales and relationship skills to convince investors to select them. But, what about the step before that when investors are screening financial advisors by visiting their websites and Google searching their names?
What they see online determines who they contact for interviews.
We know the role of SEO and SEM is visibility and traffic. We know the primary role of websites is conversions. What matters most to investors:
Does the financial advisor make a great first impression?
Does the advisor's website deliver the information they are seeking?
Does the advisor provide the services they are seeking?
Does the professional work with clients like themselves?
Are they a financial expert?
Does the advisor appear to be trustworthy?
Is the advisor competitive with other advisors?
Download and read this free eBook to understand why financial advisors are replacing outbound marketing with inbound marketing.