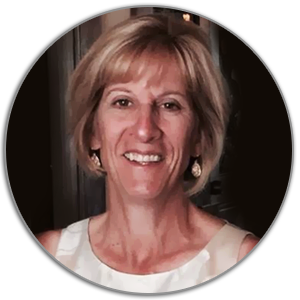 on August 08, 2017
Tags: Marketing
Four out of five consumers use search engines to find local service providers. How does this impact you? More investors are using the Internet to find, screen, contact, and select financial advisors than ever before.
Also consider, 84% of computer/desktop users do local searches for business services and a whopping 88% of mobile users do local searches for services and products.
That's why it's more critical than ever that RIAs have the right type of Internet visibility so investors can find your financial advisor website when they are conducting local searches.
How do you make this happen? You can use Local SEO to increase your chances of being found when investors use the Internet to find financial advisors in their communities.
It sounds great, but how hard is it to improve your local search results and what is the fastest, easiest, cheapest way to make it happen? You can learn what you need to know in the next five minutes.
What is Local SEO?
Local SEO (Search Engine Optimization) is a method of marketing your business online. It's a way for financial advisors and financial planners to promote their services to investors who are looking for local financial advisory firms, using strategies such as:
Getting your RIA website to rank on search engine sites like Google

Leveraging your Google My Business local listing

Obtaining and maintaining key business directory listings on sites such as SuperPages, Yelp, YellowBook, WhitePages

Adding on-page SEO content to your website

Online reviews
Is Local SEO a Gimmick?
When done correctly, it can be very effective for financial advisory firms. Say a relatively affluent investor relocates to your area and uses the Internet to find local financial professionals who provide the services he or she is seeking. You want your firm to be visible so they can find you and learn more about you and your services. Timing is everything - you want your firm to be front and center when potential clients are searching the Internet for financial advisors.
If you're doing your own Local SEO or you hire a firm to do it for you, make sure all of the efforts are based on White Hat SEO. Avoid using "black hat" tactics that can get your site delisted by Google.
How Soon Will I See Measurable Results?
Local SEO is a series of efforts that over time, will produce results that help you add clients and increase assets under management. While some of the efforts will produce short-term results, such as registering with Google My Business to claim your listing or submitting data to online directories, the cumulative ranking results will need time to improve.
You should avoid any SEO firm that tells you they can produce page one Google rankings in a short time period! This is a sales scam because no one can predict how long it will take to rank in Google for frequently used keywords.
As more investors use the Internet to find, screen, and select financial advisors, getting the right visibility for your firm is critical. Learn more about Paladin's Local SEO services.
Local SEO vs. Pay Per Click?
Pay per click (PPC) is advertising - plain and simple. While you can achieve Page One ranking instantly, you have to be willing to pay for that positioning. Every time someone clicks on your advertisement, you pay a set amount to the search engine for that click, regardless of whether someone completed your landing page form or not. Depending upon the keywords you select, the cost per click could be anywhere from $1 to $40 a click and the search engines have no accountability for the quality of the clicks.
While you can achieve Page One visibility quickly, PPC ads are a way to spend a lot of money without much return if you don't know the highly specialized art and science associated with running a successful PPC campaign.
Local SEO consists of "organic" listings. In other words, Google (or other search engines) are giving your site appropriate rankings based on the relevance, authenticity, and trust factors associated with your site. If you can be visible on Page One or Two of an organic Google search, you have a high probability of increasing traffic to your website.
Do I Need a Google My Business Listing?
The answer is absolutely yes! Google My Business is a free listing that is available for almost any type of business. Your listing will help increase your chances of appearing higher up in local search results on Google. Google displays the top three listings of local businesses on page one of searches. To see more listings, the user simply clicks on "More Places" and they will get a complete list of businesses near him/her.
When you claim your listing be sure to complete the entire profile so it has as much information about you and/or your firm as possible. Many businesses don't provide all of the information so they miss potential clients who are looking for more detailed information. Get a head start on your competitors with a thorough listing! You can read more about how to leverage a Google My Business listing in another article here.
Why Online Directory Listings?
One of the biggest components of a successful Local SEO strategy is tied to obtaining local business listings on online directories such as Yelp, Bing Places, Yahoo, YellowPages, etc. A directory listing is an online profile that contains information about your financial advisory firm:
Business name or DBA

Dedicated physical street address (no shared address, PO box, or virtual office)

Local phone number that matches your city or location (no toll-free or call tracking numbers)

How you provide face-to-face contact for clients

Other details about your business

Social profiles
The more accurate your profiles, the more weight Google gives those listings in it's ranking algorithms and the listings tell Google that your business is legitimate. That's why it's critical the listings are maintained and updated on a regular basis.
While there are thousands of directories you can list your firm or services, there are approximately 75 top directories that will give you the greatest amount of exposure.
You can manage this effort yourself or use the services of a local SEO agency to manage your listings for you.
When the proper attention is given to local SEO efforts, it can be a very worthwhile marketing program for financial advisor websites.