With so many technological advancements and new marketing strategies evolving, it's important to keep sight of the fundamental financial advisor marketing practices that remain a critical part of a successful marketing strategy.
While the way to reach prospective clients may have shifted to online versus in-person, and meetings are held on computers instead of conference rooms, basic marketing principles are still the same at their core.
Keep reading for a review of the most basic (but critical) elements of financial advisor marketing, which include:
Branding
USP/Value proposition
Identifying your target audience(s)
Original content/SEO value
Website
Social media
Becoming a trusted source
Retaining clients
Hiring help from a financial advisor marketing agency
Branding for financial advisors
Gaining brand recognition and standing apart from competitors takes more than a good logo. Branding is an all-encompassing term representing your financial advisor firm's overall aesthetics. This includes logos, fonts, colors, taglines/slogans, graphics, photo filters, etc. While your financial advisor marketing doesn't need to all look identical, it should be consistent with the defined brand elements of your financial advisor firm.
Pro tip: creating a brand guide can help you define brand elements and is also a helpful tool to share with 3rd parties such as graphic or web designers or digital marketing professionals you bring on board to help with marketing efforts.
USP/Value proposition

Also sometimes called a "niche," your financial advisor firm's USP (Unique Selling Proposition) tells potential clients how you're different. The value proposition explains why that should be important to them. By establishing that your financial advisor firm is unique, you are appealing to those clients who are discerning when choosing a financial partner and want to feel like they are unique for investing with a firm that stands apart from others.
Identify your target audience(s)
Perhaps there was a time when you had one target audience, meaning that your ideal client fit a specific criterion and was, therefore, easy to market to. However, chances are that you now have multiple targeted audiences based on many factors, especially age. It's no secret that today's investors are aging.
Additionally, the up-and-coming generation of investors is radically different from previous generations. These younger adults have grown up with technology at their disposal and social media as their "word of mouth." Reaching these future investors is quite different from marketing to Baby Boomers.
However, neither audience is more critical, given that one has more potential in the future but not much disposable income, and the other has more to invest but will be aging out of the market.
Content is King
While it may sound like a broken record, there's a reason you've likely heard it before. More than ever, consumers are looking for accurate and relevant information from trusted sources online. There is no shortage of misinformation in cyberspace, which goes for any topic.
However, pair that with the more complex nature of financial advising and investing overall, and financial advisors with quality content have an opportunity to drive visitors to their online resources and, over time, perhaps grow their client base.
Website
Of the above-mentioned online resources, your financial advisor website should be the anchor for your content. This is where content lives and ultimately invites and escorts visitors looking for the financial tools and services you provide. More than that, your financial advisor website represents your business, brand, and, ultimately, yourself.
At the most basic level, it should be easy to navigate, free of clutter, and full of up-to-date, relevant information.
Social media
Regardless of the original idea that social media was a flash in the marketing plan, social media has proven to be a force with ever-increasing momentum. While social media platforms evolve and replace one another, the basic principle of "social proof" has moved from the in-person referral to a friend to an online endorsement of a product or service to millions.
Because social media is so widespread, there is room for every marketer of every brand trying to reach their ideal audience. The key is to know where they are (which platforms) and how to get them (paid content, videos, blog posts, etc.) Any successful digital marketing plan involves social media, which means yours should, too!
Become a trusted source
Financial advisors can use these marketing principles to leverage branding and content to become a trusted source of information. This is especially advantageous for financial advisors, given that many consumers have a limited understanding of investing and are often too intimidated to ask.
By positioning yourself and/or your financial advisor firm as a wealth of knowledge and offering that knowledge in an inclusive and easily understood way, you can be the resource they keep coming back to again and again.
Retaining clients is critical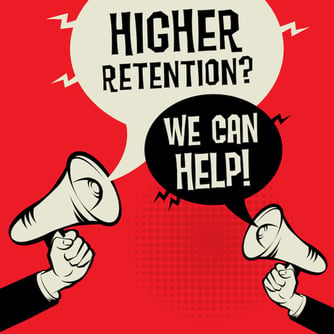 While there is much talk about gaining new clients, your current clients are essential to your business and should be made to feel as such. They want to be acknowledged for their loyalty and need regular communication from their financial advisor to feel confident in that partnership.
It's worth mentioning that the shift to a digital environment has made many financial transactions more accessible, such as trading and investing. Your clients need to see value in sticking with a financial advisor over going it alone.
Hire a financial advisor marketing agency as a team player
Just like being a financial advisor isn't for everyone, the same can be said for being a marketer. While plenty of tools are available to go it alone with your financial advisor marketing plan, there is something to be said for calling in a professional – or team of professionals – to save you time and stress and do the job right.
Digital marketing firms are made up of marketing professionals in every discipline – SEO, graphic design, social media, — the list goes on. So, whether you need a little bit of support in an area or two or you need a complete marketing and branding overhaul, don't be afraid to reach out to professionals who can help.
Better yet, find a digital marketing agency that specializes in working with financial advisors like you. PDM is here to help – schedule a call to discuss marketing strategies!