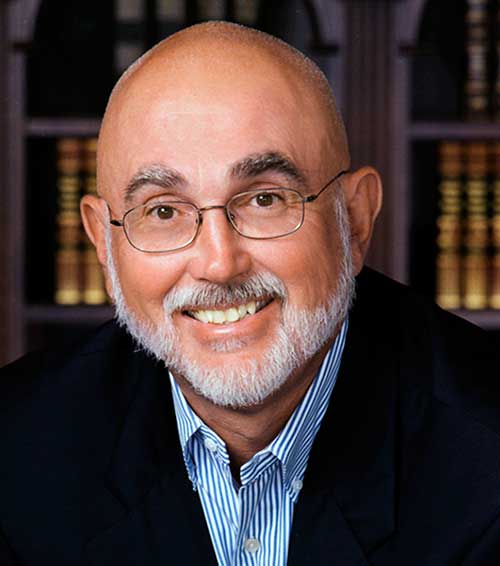 on June 19, 2018
Brokers have been defecting from wirehouses for generations. But the marketing environment that new breakaway brokers face is vastly different from the environment that existed just a few years ago: There has been a quiet revolution in the way financial services are bought and sold.
In today's fast-paced, connected environment, a breakaway broker's grasp of Digital Marketing can make or break them.
Making the Leap
Whether you're planning to start up your own firm or you're bringing your client Assets Under Management (AUM) to another custodian or an existing Registered Investment Advisor (RIA), your challenges are the same. You need to:
Create a web presence that establishes your brand, expertise and credibility – in seconds
Capture your share of search traffic
Convert traffic into actionable leads
Convert leads into appointments and appointments into clients
Integrate your web presence with your various business communications and administrative systems
Continue to manage your client relationship throughout the business relationship lifecycle
The New Digital Reality
A modern website and active blog are necessities, but it's not 2005 anymore: As customers continue to migrate more and more to digital channels for financial advisor research and communication, that attractive home page and compelling, insightful blog are just the tip of the iceberg. The visible components of your advisor website are just part of a total Digital Marketing system designed to help you accomplish all the critical tasks listed above as efficiently as possible.
It's crucial for breakaway brokers to establish a strong Digital Marketing strategy – and fast! Learn more about how Paladin Digital Marketing can help you.
Content Management
Content is still king. Timely, insightful, readable content on relevant and engaging topics attracts new readers, keeps visitors on your site and helps establish your credibility as an expert with useful information. It's vital to communicating your message, and it allows you to differentiate your own practice from the competition.
Experience shows that low-quality Search Engine Optimization (SEO) techniques, like cheap keyword stuffing, fail – and sometimes even backfire. But well-written, professionally developed content is a proven lead generator. A recent study from Hubspot found that businesses whose blogs are updated with fresh, high-quality content at least 16 times per month generate 4.5 times more leads, on average, than others, and generated 3.5 times more visitors than blogs updated five times per month or less.
Tip: Recent research has found that longer-form blog posts, between 1,000 and 2,000 words, is more effective at lead generation than shorter 200-300-word posts.
SEO: Think Local
Former Congressman and Speaker of the House Tip O'Neill was known for saying, "All politics is local." And so it goes for Internet marketing of financial services. Every planner has a hometown advantage in his or her community. So use it!
If you're not already a household name, don't rely on the public searching for it on the Internet. Our own research shows that about 64 percent of new visitors to financial services websites come from searches for some variant of "your town + financial planner." Other common terms, in addition to your city, include:
financial advisor
wealth manager
investment advisor
retirement planner
Meanwhile, ensure your business is registered with all of the appropriate local and national registries and listings. Make it easy for people looking for your services to find you!
Tip: Identify local magazines and news sources who routinely publish local "10 Best" lists, and work out a PR strategy toward getting them to include financial planners as one of their categories – and to include your business in their Top 10 listing.
Lead Generation
It's great to get an immediate appointment request from a new visitor. More often though, visitors aren't completely sold right away. Your success in converting these visitors to customers over weeks and months through effective drip marketing can make or break your practice, long term.
Today's RIA and independent advisor should be automating this process as much as possible. If you're still doing it manually, you're stuck in the Dark Ages.
Freemiums
One proven way to get contact information and feed a drip marketing campaign is to offer something of value from the website – something visitors can have sent to their email inbox or to their download file in exchange for a name, email and/or phone number. You can offer a survey, newsletter, white paper, infographic, eBook or anything else that fits your market. In today's marketing parlance, these items are called "freemiums" and drive much Internet marketing today.
Compatibility and Scalability
Think ahead to integrating third-party software solutions. Software-as-a-service (SaaS) applications have transformed entire industries, including financial advisory services, and that trend is likely to accelerate going forward. Current examples of third-party software applications include ShareFile, eMoney and brokerage transaction platforms – each of which needs to communicate seamlessly with your systems and display properly within your website.
It Pays to Specialize
Naturally, these software innovations are very industry specific – and many of them need to dovetail very tightly with your existing website. This means a generalist website design firm that is trying to juggle your project with sites for restaurants, towing companies, boat dealerships and tire shops is unlikely to have the expertise and experience with the major topics that are specific to financial services.
Partnering with a specialized Digital Marketing services firm like Paladin Digital Marketing that focuses exclusively on businesses like yours can pay big dividends in the long run.
Embrace Social Media
According to a 2017 study from Putnam investments, 86 percent of financial advisors have gained new business from integrating social media – Facebook, LinkedIn, Twitter, Instagram, Pinterest and the like – into their marketing plans. That's up from 46 percent just five years ago. Furthermore, eight in 10 advisors report that social media has helped shorten the time required to convert a prospect into a client.
Track and Improve Your Metrics
That which is not measured is usually not improved. So, track your website's key metrics, and work to improve them over time.
Google Analytics, for example, makes it easy to track the number of unique users, the length of a visit and the number of visits, or sessions. You can also view the search terms investors are using to arrive at your site as well as the pages in your website that lose them.
Additionally, you can track your "bounce rate" – the percentage of users who visit one page and then leave without investigating your site further.
The better your content, the lower your bounce rate should be, and the longer each visit.
Naturally, you should be closely tracking the number of visitors compared to the number of new leads for your drip marketing campaign, and your rate of converting visitors to appointments.