Inbound vs. Outbound Marketing for Financial Advisors
There are two primary marketing methods RIAs can use to to reach potential clients: inbound and outbound marketing. Each method has a different approach to reaching investors and requires different strategies and techniques. This article reviews the differences of inbound vs. outbound marketing for financial advisors.
As the world moves more and more into digital information overload, it's becoming increasingly difficult to capture investors attention. Todays investors are more empowered by the Internet with instant access to information such as reviews, ratings, reports and compliance information about you and/or your firm. Social media is another disrupter as investors "share and compare" and lastly, don't forget about the increasing rise in mobile technology which gives instant gratification to users.
Difference #1: Marketing Expenses
Outbound marketing requires you to get your marketing messages pushed out through various channels with the hope that your message finds the right person who is interested in your services. Make no mistake as this is a very expensive marketing model. The costs associated with outbound marketing often involves printing and mailing materials or spreading your message through television, radio and other online media sources.
Some of the methods used for outbound marketing include:
Advertising (Pay-Per-Click, CPM Banners)

Buying Lists

Cold Calling
Direct Mail
Email Blasts
Inbound marketing for RIAs focuses on creating quality content that is focused on the types of clients that you want to work with. Depending upon how extensive your inbound marketing strategy is, inbound is usually substantially less expensive than traditional outbound marketing and anyone with the right skills can do it. If you don't have the staff or inclination to do the work yourself you can hire an inbound marketing agency to help build and run your inbound campaign.
The majority of the work is done on the front end, including building a fully optimized website that leverages the right keywords for maximum Search Engine Optimization (SEO) ranking opportunities. Social media is a relatively inexpensive way to find your target market compared to traditional advertising and print media.
Some of the methods used for inbound marketing include:
Optimizing your RIA website so it's very easy for potential clients to find you on the Internet
Develop quality content for your blog on a regular basis that targets the types of clients you want to work with
Create a sustainable social media strategy which can serve as an inexpensive way to target your prospects
Generate compelling free offers on your website that engage your visitors
Email nurturing that turns prospects into clients over time
Difference #2: Quality Vs. Quantity
With traditional outbound marketing, you have to 'blast" your marketing message in front of a lot of people whether they want to hear or see it or not. More times than not, these techniques are often annoying to the investor, not to mention disruptive . People are tuning out more and more these days to advertising noise.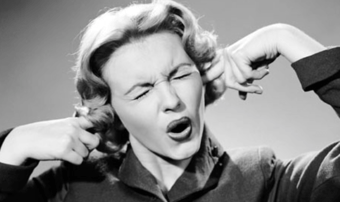 What if you focused your marketing efforts that puts your message in front of the right targeted audience with thoughtful, educational information that helps them make informed decisions about every-day issues they may be dealing with currently? Welcome to inbound marketing!
By aligning your content with your customer's interests, you naturally attract the right type of "inbound" traffic to your website. Once visitors are on your website you then engage them with more content they are interested in, with the end result of them connecting with you for free offers, information or questions.