Financial Advisors Use Facebook Live to Communicate During COVID-19
Many financial advisors are getting creative in how they communicate with their clients, centers of influence, and prospects as we navigate through the COVID-19 situation. This quick reference guide outlines how you and your firm can leverage social media, specifically: Facebook Live, a powerful, (free!) tool to stay connected with your client and follower base.
What Exactly is Facebook Live?
Facebook Live is a live video streaming tool that resides on Facebook. This feature gives financial advisory firms (small, medium, and large) an easy-to-use digital marketing tool to connect with your audience on Facebook.
In a nutshell, it allows you to broadcast a live video via your company's page or via your personal profile page. While it's been around for a few years now (launched in 2016), it hasn't been adopted as much by businesses, but that may change as we see paradigm shifts in how we do business.
Why Use Facebook Live?
Video marketing is becoming increasingly more important in the digital marketing world. AdWeek recently reported that Facebook Live videos receive 5X more views than standard photo posts on Facebook. That's worth looking into!
In these uncertain times, it's important for you and your firm to be "virtually" accessible. Facebook Live is the perfect medium for this as it allows you and your firm to build trust and confidence with your audience even though you can't meet face-to-face with clients right now. It allows you to be available and present for them, in a real, honest, and genuine matter.
How Can People View My Live Video?
Facebook is beginning to give more credibility to live stream videos as part of its ranking algorithm. While it's a great tool for live interaction, people can also view it after you have completed the live stream. The videos will reside on your page so that anyone can view it who might have missed the live stream.
On your business page, you can control and customize how your audience can interact with you during the live stream. Also, you can send a notification to your page followers right before you are ready to go live.
Lastly, our clients who are currently using Facebook Live have sent an email communication out to their clients, centers of influence, as well as prospects inviting them to watch the daily updates they are providing. This has been a great way to virtually stay connected.
Real-Time Questions and Answers
Another benefit of using Facebook Live is the ability to interact with your audience in real-time. You can engage with viewers directly so they get the responses they are looking for in real-time.
Also, set up a regular schedule of when you're going to be streaming so your audience can participate more.
Given that we've never experienced times like this before, be real with your audience and keep to topics that they are most concerned with. Help guide them through their concerns and make them feel confident you have their best interests in place to weather this storm.
How Do I Use Facebook Live?
Setting up Facebook Live is easy and quite simple. You'll need a mobile device (e.g., iPhone, iPadNow) or a desktop computer that has a camera or webcam, along with a microphone. You're ready to go!
Step 1: Click "Live Video Button"
A. For desktop, click the Live button as shown here.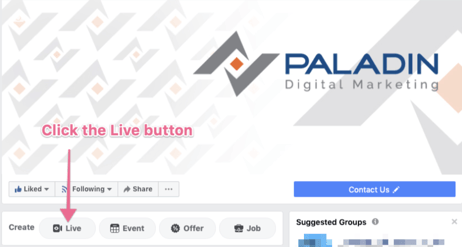 B. For mobile, click the live button as shown below: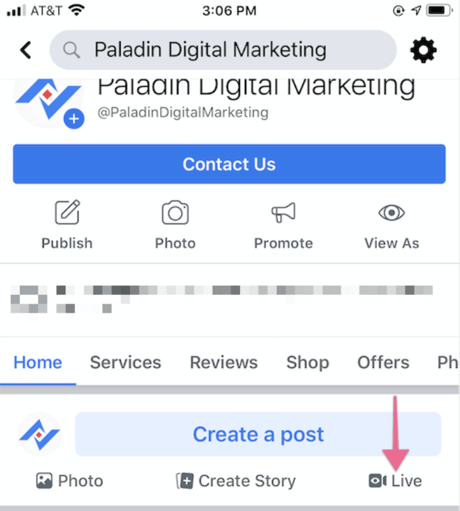 C. Give Facebook access to your camera and microphone when prompted.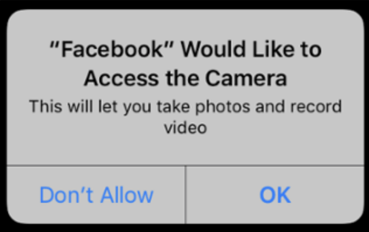 D. Select your privacy and posting setting. If only you want to see the video, then tab "Public" and change to "Only Me". The same goes for "Post". Here you can select who you want to allow to see your posts (below)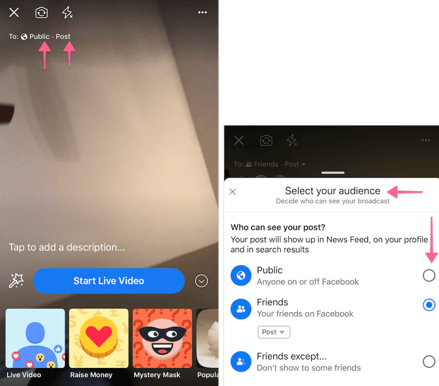 E. Develop a description that will compel people to open and view it. An example:


[Your Firm Name] is now live.

Join our discussion as we talk about what happened with the stock market today and how that impacts you (or not). Join in!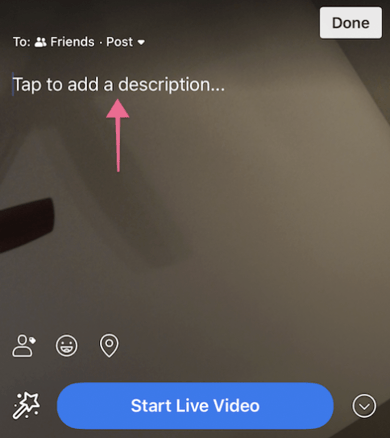 F. Set up the orientation of your camera, either filming yourself (front-facing camera) or rear-facing lens to shoot something else. Because the video will be square, you can keep the camera vertical or horizontal. Your choice.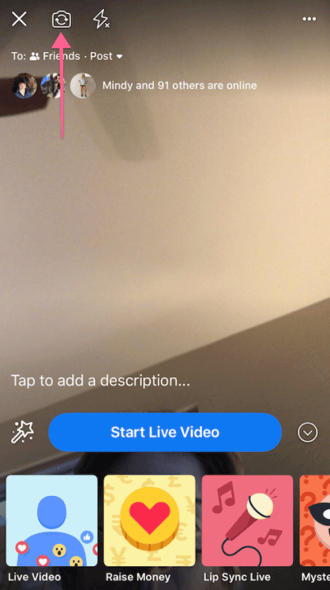 G. Click on the "Start Live Video" blue button. Facebook will give you a 3-2-1 countdown so you're ready when you go live. The time limitation for a live stream is 90 minutes.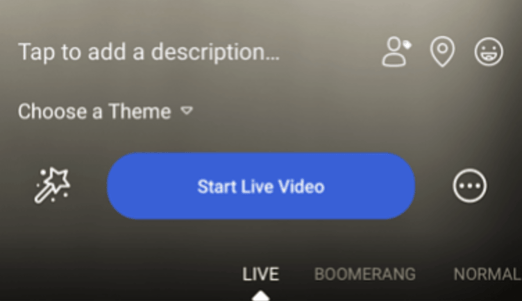 H. Interact with viewers and people commenting. You can interact directly by speaking to them via your video shoot as they ask questions. That's a great way to personalize the experience. You can also view comments as they appear on the video as another way to interact. Lastly, you can block certain viewers during the broadcast if they are posting comments that are not appropriate for the conversation.
I. Once you're done, click the Finish button to end the stream. Then you'll be presented with a button that allows you to upload the video to your page. You can select who you want to share the video with, save the video and Share (blue button).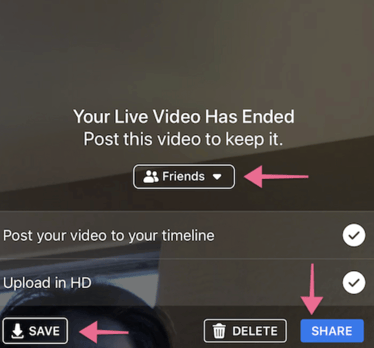 For more information on how best to use social media, download our free eBook: