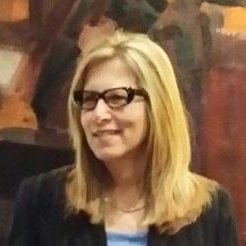 on November 11, 2016
Tags: Marketing
More financial advisors are starting to blog or work with a financial writing service, which is a great thing. Blogging is a proven method of building traffic for your website. It also gives prospective clients insight into what it's like to work with you and your firm.
Many advisors write about topics they personally find interesting. So whether it's a piece about interest rates, the best performing sector last quarter, or smart beta, there's a lot of that out there. This is not a bad thing, if your goal is to attract other advisors! Unfortunately if you blog with the perspective of a financial person in mind, you're not likely to get the real result you're looking for: new clients.
Learn how people search for financial advisors and financial planners online. Download our Free eBook - RIAs Need Inbound Strategies That Work in the Digital World.
Instead, you should pick blog topics specifically aimed at the types of clients you want to attract. To do that, put yourself in your clients' shoes. Here's three questions to get your financial advisor blog writing juices flowing.
Question 1: What scares your clients?
Everyone has money fears, from the professional wondering if they will be able to retire while putting kids through college, to the high net worth individual fearing a lawsuit or a black swan event that he or she is not properly positioned for. You're in a position of privilege so you're probably aware of what scares your clients. Early on, they may drop hints with questions. Later you may get the straightforward "What do I need to do today to make sure I don't run out of money when I'm 90?"
Keep a notebook handy to record those concerns as you become aware of them. Then choose topics that someone with that fear may like to read. For example:
Five things you can do today to help ensure you don't outlive your assets
How to recession-proof your business and your financial life
Question 2: What compliments do you receive from clients?
We all have perceptions. As an advisor, you may think that the most valuable thing you do is financial planning or investment management. But your clients may have a completely different perspective. In this case, trust what you hear. What your clients compliment you on, and thank you for, is extremely valuable information: this is the value you are bringing them, in their own words.
By sticking with the areas where you help people the most, you'll write from a position of strength. In the process, you'll show potential clients what it's like to work with you…through your clients' eyes.
Example: Last year you spent a lot of time with two clients who were both going through some phase of a divorce. Both were very appreciative that you were there for them during these difficult times and thanked you repeatedly for helping them make clear-headed decisions.
To catch the eye of similar prospects online, these are the types of articles you might consider writing:
Five financial moves to make now if you think divorce is on the horizon
Five common financial mistakes to avoid during a divorce
Question 3: What surprises you most about new client financial situations?
What about your clients' financial situation surprises you when you start working with them? Are most of them taking far more risk than they should? Are they supporting their adult children instead of putting extra money away in their retirement accounts?
After all, you probably went about correcting these problems with them. That is another way you benefit your clients.
Topics that you can get from these include:
Are you less diversified than you think? Don't wait for the next bear market to find out
How to pay for college at the same time you're funding your retirement
Whether you write these yourself, or work with an outside writing service, keeping these questions in mind will help you target your results.
Of course, picking the right content topics is just one aspect of inbound marketing for financial advisors. Keywords, client personas and other concepts are important too. I'll be providing more tips on these aspects in future blog articles.
Jeanne Klimowski is the Founder of Wavelength Financial Content Inc. Wavelength is a Paladin Digital Marketing Partner.