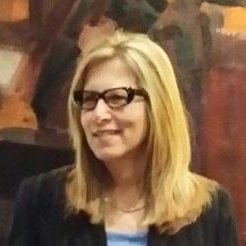 on January 16, 2017
Tags: Digital
Most advisors report that their sites do not generate many leads for the firm. Whatever your investment in a financial advisor website, it should be paying for itself many times over in generating new prospects. In today's climate, this is no longer optional, as more advisors are reporting a decline in what was their primary source of new business: referrals.
Hopefully you have a plan in place for increased lead generation in 2017, but if not here are three easy things you can do to get the ball rolling.
#1: Make sure your website includes important keywords
There's a whole field dedicated to using the right keywords to get found on Google, called Search Engine Optimization (or "SEO"). This is an area that warrants some serious effort, either by your internal staff or with the help of an outside digital marketing firm. After all, if people can't find your firm easily on the internet because you don't rank well in search engines, you are not likely to get many leads.
So, resolve to give SEO some attention in 2017. The good news is you don't have to be an SEO expert to at least start moving things in the right direction. Just think about how potential clients are likely to search for your type of service. Most investors will begin an internet search with simple phrases like "financial planners in Cincinnati" or "Wealth Managers in Kalamazoo". If you specialize in working with physicians, then maybe your best keywords might be "Investment managers for doctors in Atlanta".
Get a better understanding of the key components needed to get your financial advisor website ranking on Google for local, geo-specific keywords. Download our Free eBook: 5 Quick Local SEO Tips for Financial Advisor Websites.
So determine your best keywords, then make sure that these keywords are incorporated into the content on your websites and in your blogs. If your firm has a WordPress site and you feel like rolling up your sleeves, you can use the free Yoast plug-in to learn more about SEO (Search Engine Optimization) and integrate it into your website. Or you can work with a digital marketing specialist for your industry who can do a keyword analysis and help you determine and implement the best keywords to generate traffic for your firm.
#2: Blog more often
Many financial advisors are relying on content services instead of original content for their blogs. While convenient, there's a huge price to pay as non-original content does not help your firm rank well with search engines.
Instead, the key to generating more traffic is to add a steady stream of original content to your site. The easiest way to do that is with a blog. You can learn more here about why this works and how to do it.
To start getting better results, just commit to posting new content more often. If you're currently posting every few months, commit to at least one post per month. If you're posting monthly, time to move to weekly. Whether you do it all in-house or use a financial blog writing service to get more content working for you, just increasing the frequency can help with generating more traffic and more leads.
How does this work? With Google, quantity matters. Google loves fresh original content and will rank your website higher the more you add.
Ideally, you want to work up to posting a lot of original blog content. Research shows that companies that blog 16 times or more per month get 3.5 times the traffic as those who blog 0-4 times per month.
#3: Add a Free offer (E-Book) to your website
A great way to impact lead generation is to add a free offer to your site. The most effective one in this industry is usually an E-Book. This is a free, no-strings-attached small book that you provide with a free download once a website visitor gives you their name and email address.
Really, it's like a white paper, but a consumer-friendly version of one. This is a powerful tool because it allows you to showcase your firm's expertise and give potential clients a taste of what it's like working with your firm. At the same time, you get their email address so you can add them to your drip system and develop a relationship. Learn more about adding an E-Book here.
Give these three steps a try for an easy, low cost way to start increasing leads on your website. Remember, the time and money you invest in your website and content today will pay off in leads and new clients down the road. Start now to begin enjoying the benefits in 2017.
Jeanne Klimowski is the Founder of Wavelength Financial Content Inc. Wavelength is a Paladin Digital Marketing Partner.